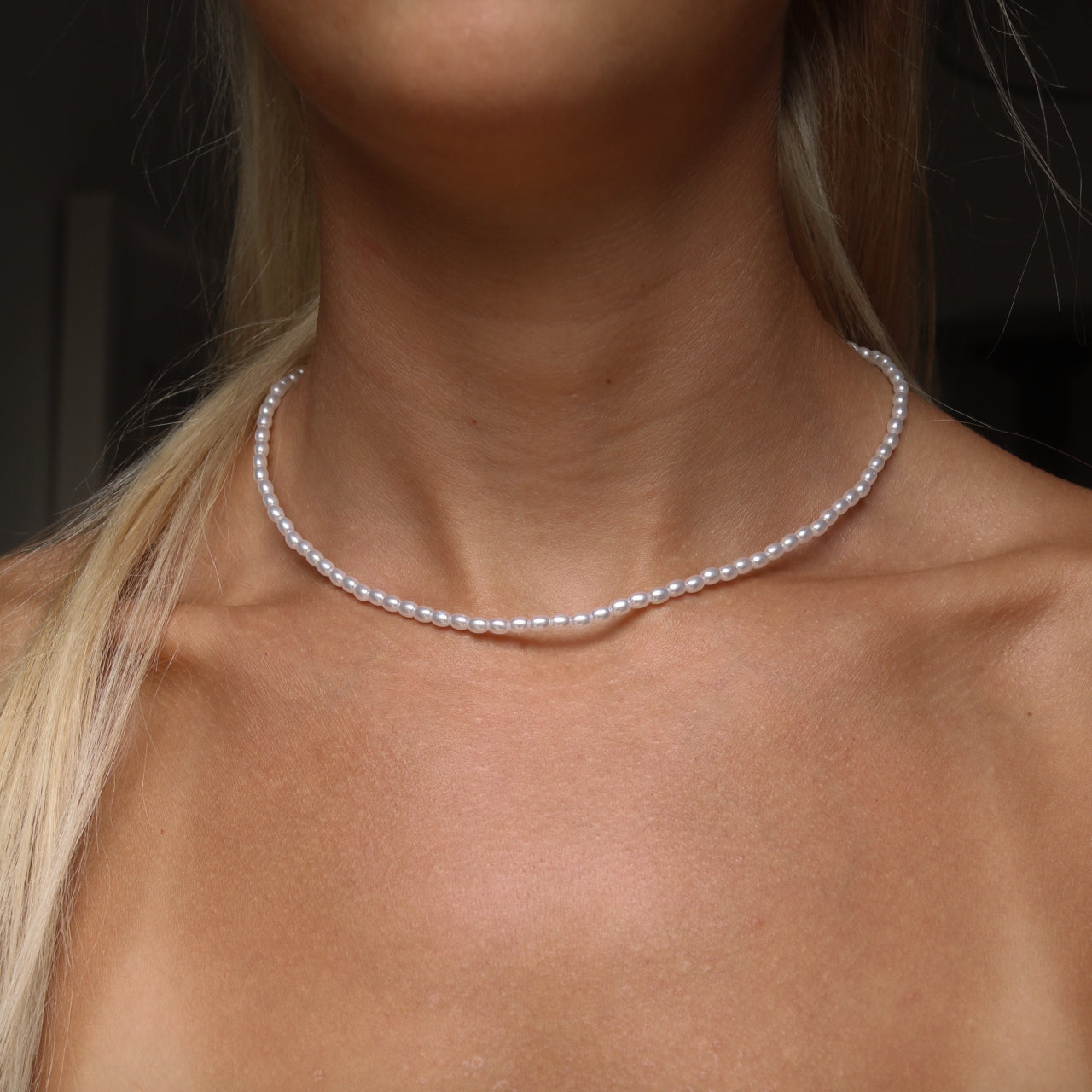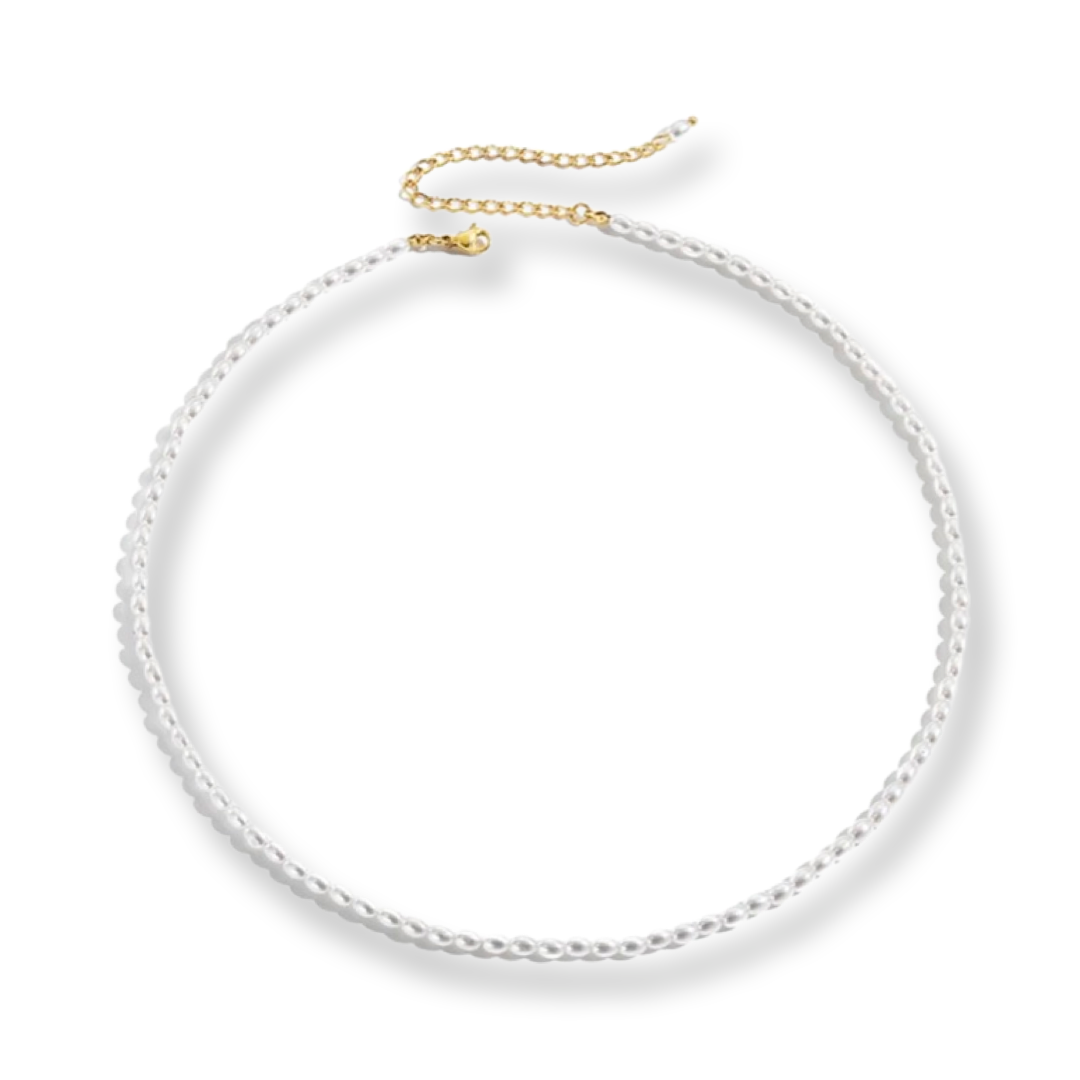 petite ocean pearl necklace
Description
Expected Ship Date
THE STORY
Embark on a journey through sun-kissed sands and ocean breezes with our dainty miniature pearl beaded choker. Each delicate pearl whispers tales of faraway shores, meticulously handcrafted to capture the essence of beachside wanderlust. Inspired by the glistening waves and the iridescent treasures they hold, this choker embodies the spirit of carefree beach days and moonlit strolls along the water's edge. Whether you are lounging under the warm sun or dancing under a starlit sky, our miniature pearl beaded choker is a timeless adornment that captures the magic of the beach wherever you go.
DETAILS
Material: iridescent pearls, 14k gold stainless steel

Width: 3mm
Length: 42+8mm 
100% WATERPROOF
This piece is made from high quality 316L stainless steel, that is plated with 14k gold. This is the same material used in medical instruments and is hypoallergenic.
This piece is 100% waterproof so you can do your daily routine without having to take it off! You can wear your jewelry in the shower, in the pool, to the gym and at the beach, and it will never tarnish
Most orders take between 2-3 business days from purchase. Custom orders may take a bit longer.
petite ocean pearl necklace
FAQ
Do you offer local pickup or delivery?
Yes, we do! At checkout you can select local pickup at 108 Hiawatha Rd. We also offer a $5 delivery option-and we are usually pretty quick:)
When will my order ship?
Orders ship between 1-3 business days from purchase. Delivery times are provided as guidelines and are suject to change at any time. Custom order usually take a few extra days.
What is your return policy?
Our goal is to make sure that everyone is content with their order, so if you are dissatisfied we are more than happy to do an exchange or refund.
How can we find your trailer?
i usually post the location of where I will be on a certain day on my instragram stories (@surf.beni).
Shipping
Fast shipping
Orders will be placed locally with Canada Post. Orders will go out within 1-3 days! I also offer delivery and pickup upon request!
Order tracking
On larger packages, free tracking will be provided so you can keep an eye out for your goods:)